Convert Pem To Ppk Using Puttygen:
to connect any remote linux servers like amzon aws ec2 instnaces from windows we need ppk file and putty. aws or any cloud will provide you pem file but we need to convert that pem file into ppk file. To convert pem to ppk file we use puttygen. prerequisites to generate ppk file from pem file is putty software. So install putty in windows machine. in the following steps i will show you how to download and install putty in windows and how to convert pem to ppk using puttygen.
Download Putty & Install Putty:
click on this link  https://www.chiark.greenend.org.uk/~sgtatham/putty/latest.html it will show you the links to download the putty software, download putty software it will be like putty-64bit-0.70-installer.msi file download this executable file and install it., after installing putty software you will get two programs in your windows machine those are.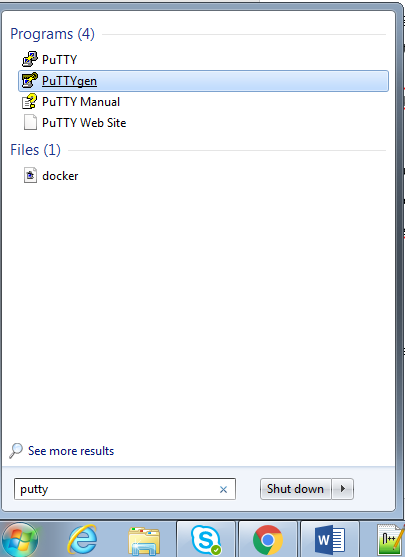 putty is used to connect remote linux machines or linux servers. when you are connecting to remote server. Putty will ask you ppk file so by using puttygen we can  convert pem to ppk file.
Pem File To Ppk Using Puttygen:
so open puttygen in your windows machine here you can see different options in this window click on load but before click on load follow below steps.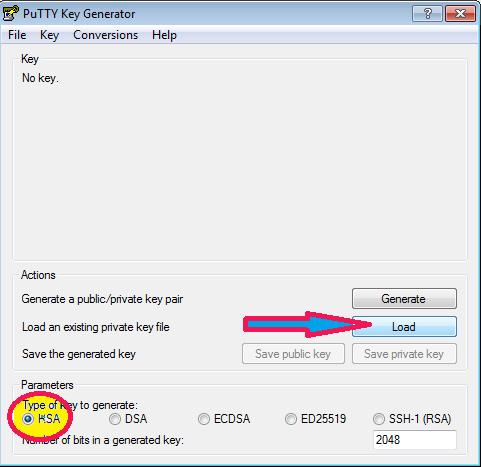 in parameters:
in parameters you can see  type of key to generate  like   RSA, DSA, ECDSA, ED25519, SHA-1(RSA)
select RSA
in actions:
generate public/private key pair
load an existing private key file click on load and select all files then only you can see pem file and click on open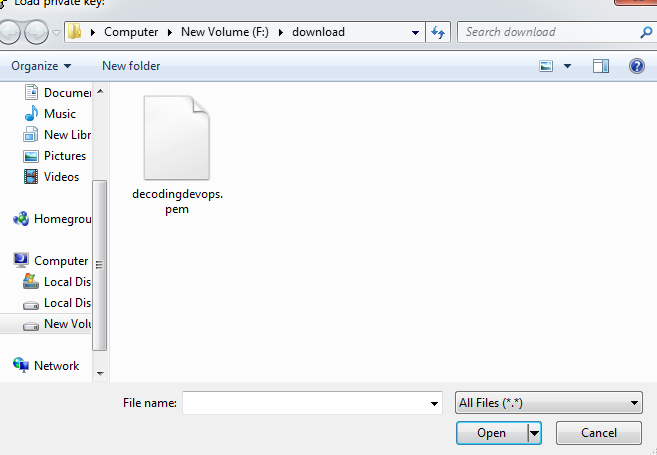 the it will prompt like
successfully imported foreign key to use this key with putty you need to use the save private key   command to save it in putty owns format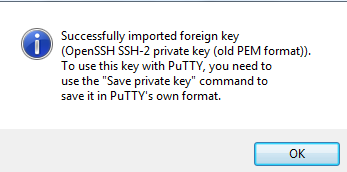 click on ok then putty will show one window like below click on save private key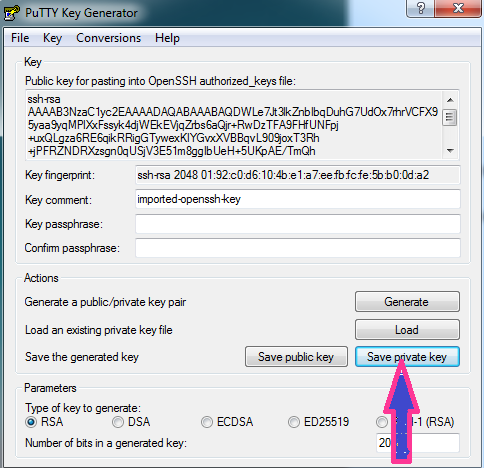 after you can see puttygen give you warning like are you sure you want to save this key without a passphrase to protect it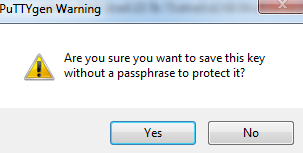 click on yes.
Now you can save ppk file in your windows or linux system. Now you have successfully created ppk file from pem file.
so by using this ppk file you can connect to remote servers.
convert ppk to pem file windows

generate ppk file from pem

create ppk file from pem file

how to generate ppk file from pem using puttygen

puttygen pem to ppk windows

putty convert pem to ppk windows

puttygen pem to ppk download